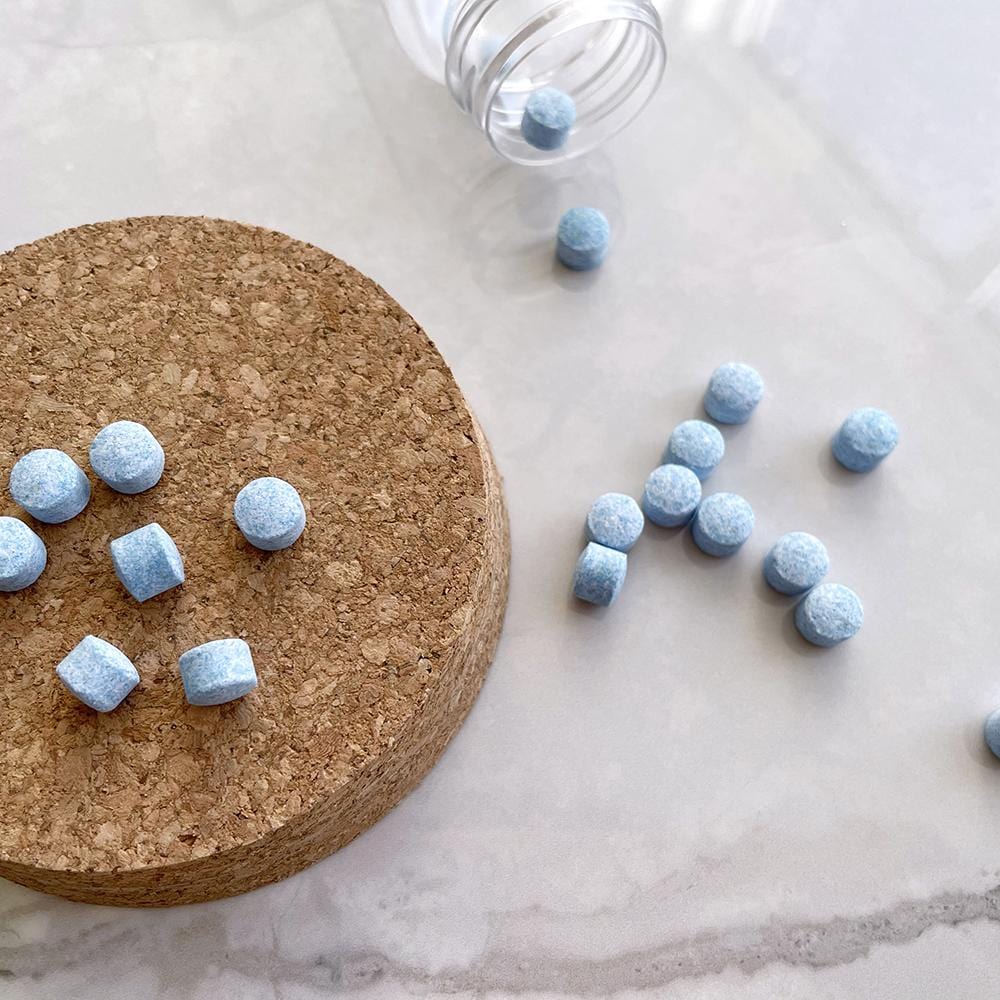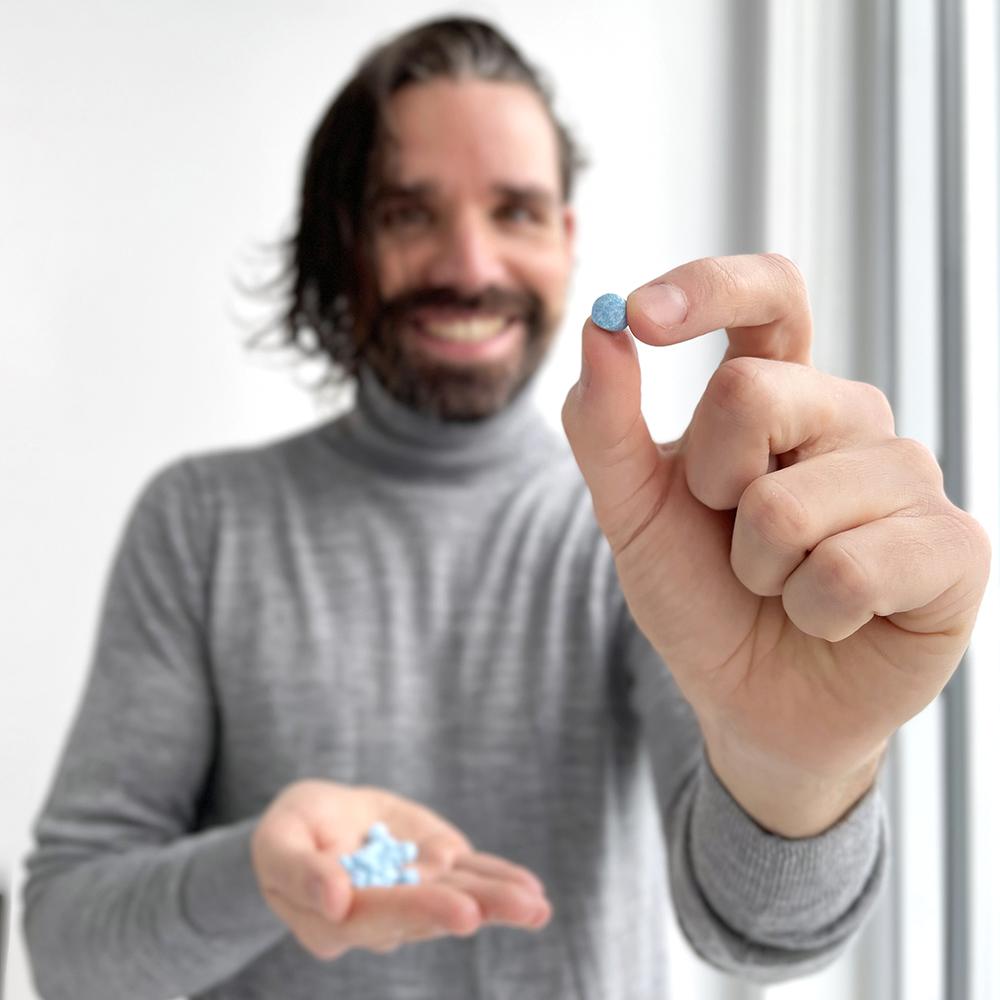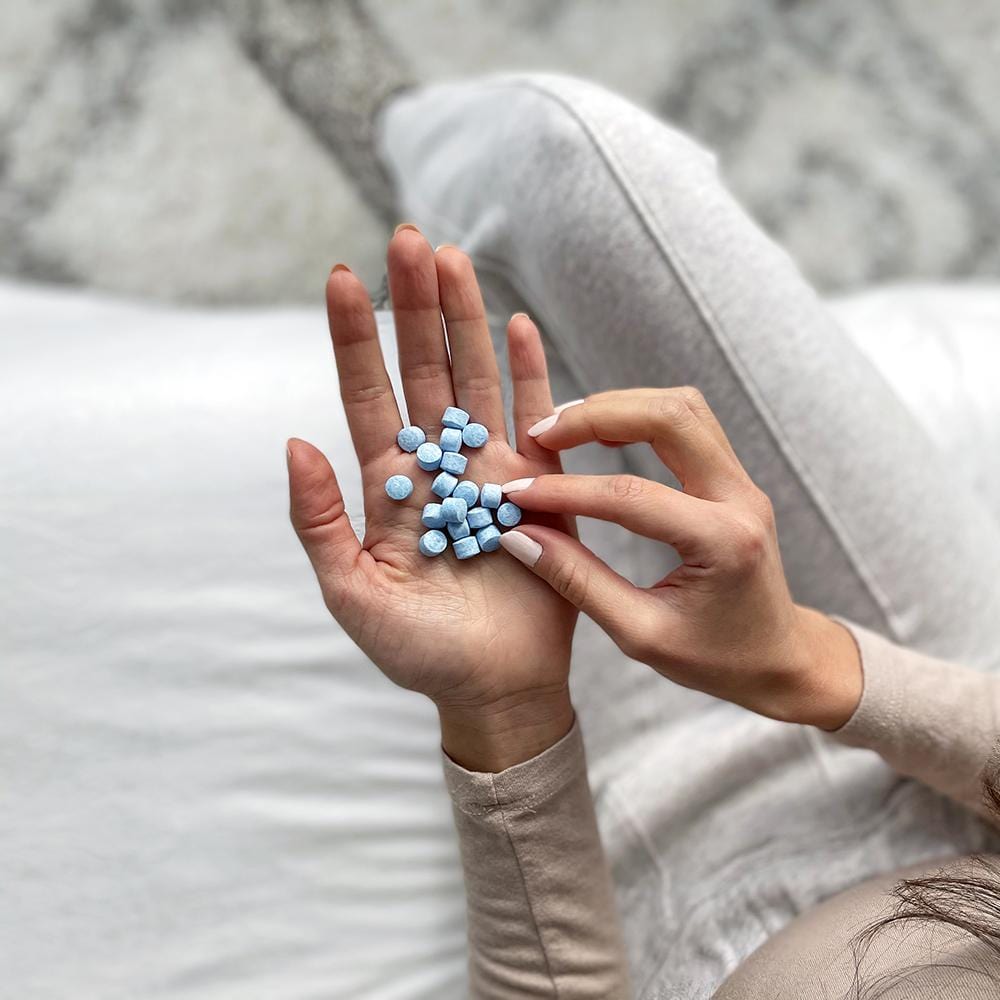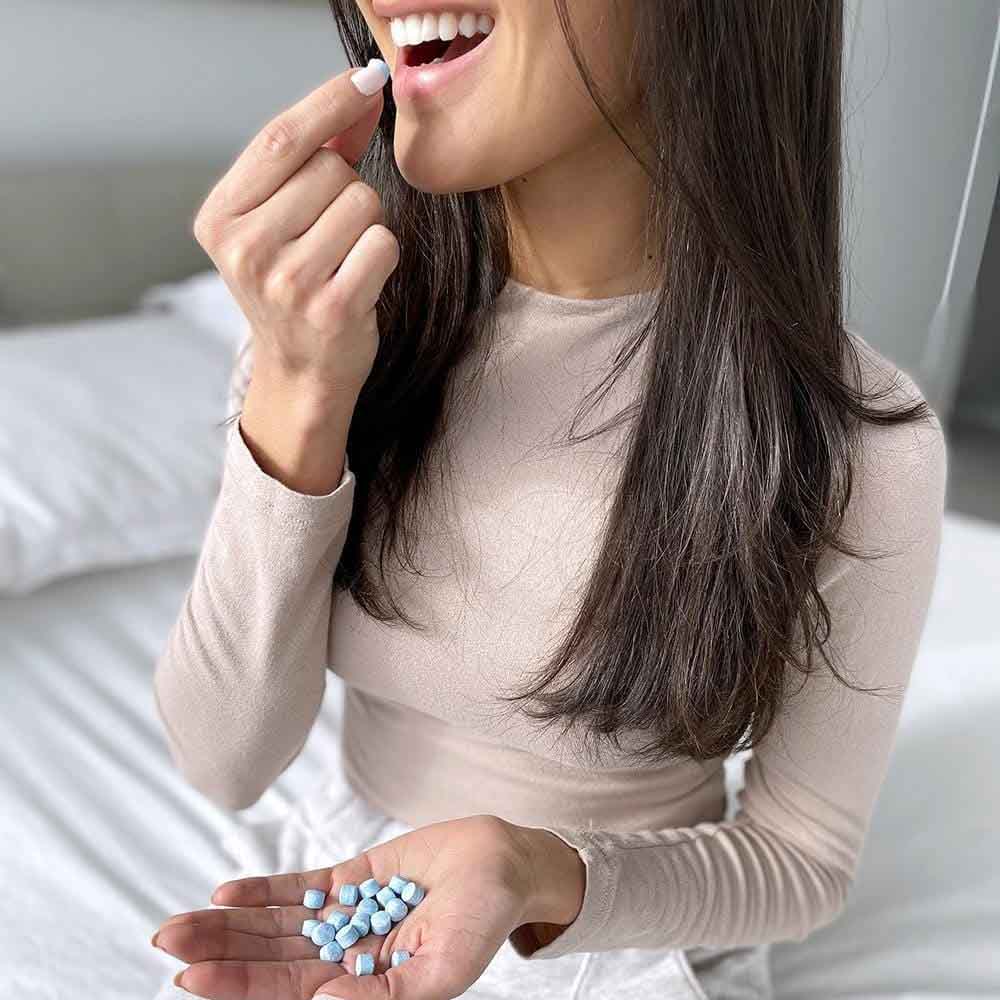 Natural Mouthwash Tabs
---
It's time to put away that clunky mouthwash bottle and say hello to our Natural Mouthwash Tabs!

Baking Soda + Spirulina + Mint
60 Tablets
HAPPINESS GUARANTEE
120 DAY MONEY-BACK GUARANTEE
SECURE CHECKOUT
YOUR PAYMENT IS 100% SECURED
Natural Mouthwash Tabs
Product Description
A New And Natural Way To Freshen Your Breath - It's time to put away that clunky mouthwash bottle and say hello to our Natural Mouthwash Tabs!
You won't find any artificial colors or flavors here either, our formula is natural (even the ingredient that gives them this beautiful blue hue is natural!).

These unique tabs are easy to use and perfectly sized for your countertop or bag. Just pop one in your mouth and chew to enjoy a burst of minty freshness! Our formula is vegan, and free from SLS, Paraben, Fluoride, Alcohol and Sugar.

Baking Soda + Spirulina + Mint
60 Tablets
STAR INGREDIENTS
Baking Soda: A natural and effective ingredient to help freshen your breath.
Spirulina: Rich in nutrients and antioxidants. It also gives these tabs a beautiful blue hue.
Sorbitol: Commonly used as a natural sweetening agent, it is also non-cariogenic so it helps protect against tooth decay.
Mint: A refreshing burst of mint to keep your breath minty fresh!

FULL INGREDIENT LIST
Sodium Bicarbonate, Sorbitol, Natural Peppermint Flavor, Cream of Tartar (Potassium Bitartrate), Xylitol, Stearic Acid, Spirulina Extract, Magnesium Stearate, Microcrystalline Cellulose (Plant Fiber), Menthol Crystals, Silicon Dioxide.
Feel The Freshness
Place one tab in your mouth and gently chew to activate, swish for 10-30 seconds to clean and freshen, then swallow or spit. Enjoy your minty fresh breath!
Show That Beautiful Smile
Before/After
"Within the first day of using this my teeth already looked whiter. I have had this for almost 2 weeks and my teeth just look amazing there's no gross taste nothing. I really love the product and I was kind of skeptical at first but I'm glad I gave it a try because my teeth are whiter and I actually want to smile now I definitely would recommend this if you want to get whiter teeth I don't want to use white strips or anything."
- Brittany
Before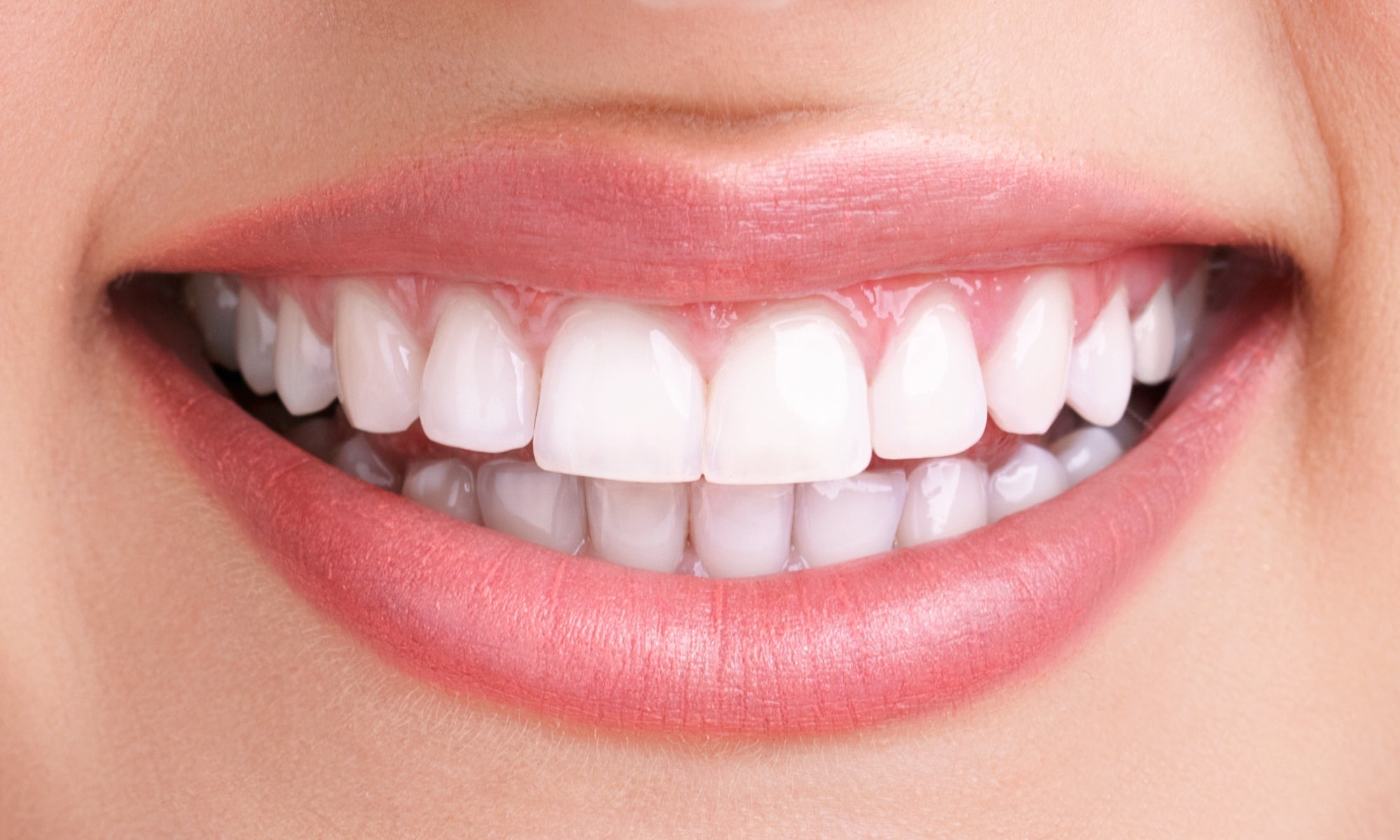 After
This product is rated 4.0 of 5.0 stars.
It has received 1 review.